MANUFACTURE OF COMPONENTS FOR GENERATORS AND ELECTRIC MOTORS: STATOR, ROTOR AND POLE PACKED CORES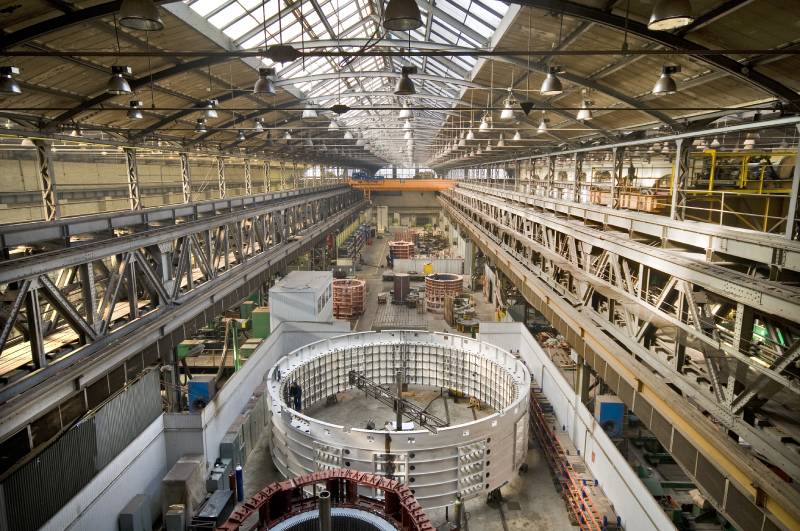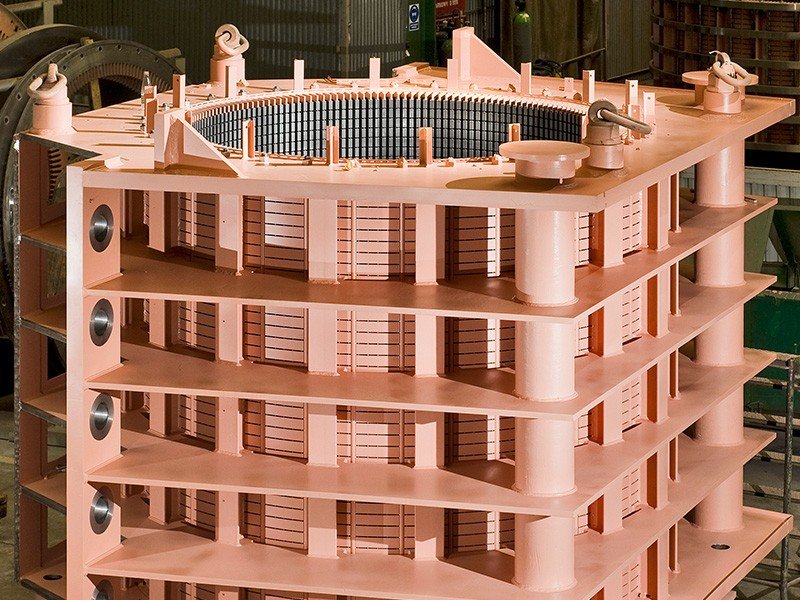 Donako manufactures stator, rotor and pole core packed cores for winding-ready electric generators in the hydro, wind and nuclear power sectors, as well as electric motors of the following types:
Housed stator pack:
split and unsplit,
with welded and screwed lugs,
with straight and angled core grooves,
with walls or pressure segments,
pack housed via baking.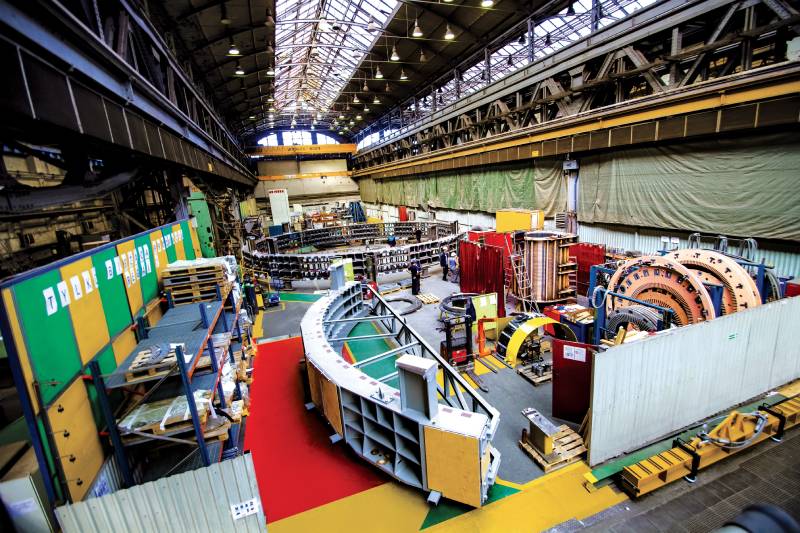 Slip-on type stator pack with transversed outer diameters of intermediate and lock rings for subsequent insertion into the frame housing.
Rotor pack
with pressure rings or segments,
with or without hub and hub for shaft,
hub assembly in baked pack,
shaft mounting in rotor pack without hub.
Dimensions and tonnage of electrical machinery components:
Inner diameter of stator cores approx. (0.7 – 4 m),
Outer diameter of rotors approx. (0.5 – 3m),
Due to crane lifting capacity including machine rotation up to 50 tonnes.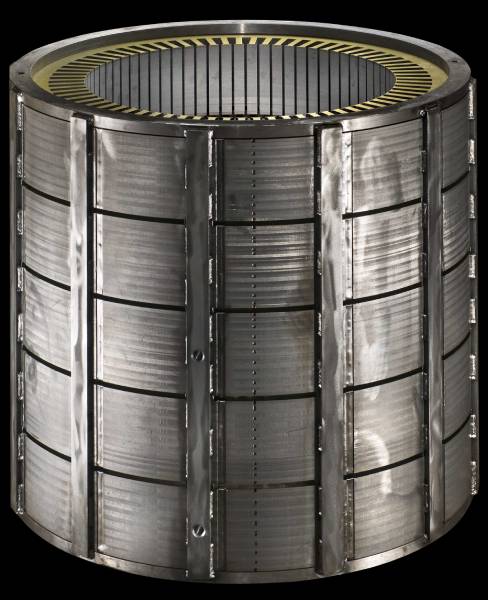 Machinery:
3 furnaces
3 welding units
2 column presses for packs.

Technical capabilities:
manufacture of stator, rotor and pole packs by welding, bolting, clamping or baking
maximum weight of the pack with packing device: 5T
maximum temperature of circulating air reached in furnaces: 200℃
pressing of sheet metal batches with maximum pressure: 100T
MIG/MAG welding of batches under high press pressure
baking of sheet metal batches in specially prepared devices
maximum external dimensions of the furnace: 5 x 3.7 x 4.1 m